More Info
Production photos, movie press, links to other film sites and more.
Link to this site!
Want to let people know aboutReversal? Just follow the simple instructions to put a link on your Web site
Press on the movie
Newspaper, magazine and Web site articles that have appeared on the film:
Mailing List
Keeps you up-to-date on Reversal news
Buy the Soundtrack
Get the CD of the music from the movie
Watch the Trailer
View the official trailer of Reversal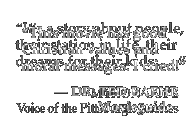 Cast and Crew list
Everyone that worked on the movie
Guido's scrapbook
Movie stills, articles and more on the accomplished German actor who plays Thurman Ellis, Sr.
Danny's scrapbook
Newspaper clips, childhood photos and other mementos from the lead characters' actual wrestling career
Justin's scrapbook
Articles, high school friends and other memories from the challengers' actual wrestling career
About the writer / producer
James Petulla, the "real" Leo Leone, wrote and produced this movie about his own life, and his experience in the sport
About the director
Alan Vint's impressive resume includes working with Al Pacino, Nick Nolte, Sam Sheppard and others
About the composer
Jeff Dana is a hot young composer on the rise in the field of film and TV music
Theatrical Releases
A list of theatres where Reversal will be shown
Production photos
A behind-the-scenes look at the process
Links to wrestling, Pennsylvania and other sites
Links to other film sites
Including how you can get into a film career
Marketing Overview
Demographics to which this film appeals