The Story
A coming-of-age tale set in the competitive world of high school wrestling. Based on a true story.
Leo Leone has been wrestling since he was seven years old. As the only son of wrestling coach (and ex-state champion) Edward Leone, Leo's dedication to the sport was tied up in his love for his father.
Now Leo is seventeen. His life has been an endless cycle of training, sacrifice, and starving to make weight — a process
that is becoming ever more difficult during adolescence. He's tired of denying himself everything, and is feeling the lure of a world beyond the mat.
Living paycheck to paycheck, working a dead-end job in the mines while coaching for no money, Leo's father Ed sees a wrestling scholarship as his son's only chance to escape the treadmill of life in a small Pennsylvania town. But though his motives are good, Ed is pushing his son too hard.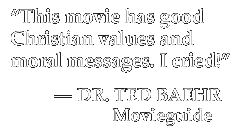 As the high school state championships near, the struggle between father and son escalates. The pressure leads Leo into excessive training and life-threatening behavior, and creates rivalries within the team.
With the help of his friends and the love of his girlfriend Shaw, Leo finds the strength to grow up and make serious choices: live his own life or let his father live through him; follow the path prescribed or follow his dreams.
In the end, REVERSAL is a triumph of the spirit that demonstrates there must be a balance between discipline and freedom — and that sometimes you must give up what you have to get what you want.