Movie Reviews
Washington County Observer-Reporter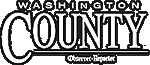 by Brad Hundt
September 14, 2001
Movie hopes to pin down audience
Billed as "a father-and-son love story," James Petulla said making the movie "Reversal" was "almost like therapy for me."
"My dad is a very non-emotional guy, and this brought us closer together," Petulla said. "After this film, he cried like you wouldn't believe. For me, I won just for that, that I created a bond between me and my father."





Producer James Petulla
in front of theatre marquee
"Reversal" was shot entirely in Washington County last year on a $450,000 budget., which came out of Petulla's pocket. A native of Oil City, the 41-year old wrote the script and is the movie's executive producer. He also stars as Coach Leone, the hard driving wrestling coach who pushes his son over the edge — both physically and mentally — to fulfill his own dreams.
Petulla used his own turbulent coming-of-age as the basis for the story, and calls it "true to a T."
The cast includes several Washington County residents, with Danny Mousetis playing the son, Leo Leone. At the time of the shoot, Mousetis was a wrestler at Washington High School. He is now a sophomore at the University of Pennsylvania.
"Reversal" was directed by Alan Vint. He appeared in supporting roles in 1970's films like "Badlands," "Earthquake" and "Two-Lane Blacktop," and has most recently directed for the stage.
It will premiere today at crown Center Cinemas. Beyond that, there are no other plans for theatrical release, though Petulla wants to try building grass roots support for it. He also is negotiating with distributors who would take it to video or cable or television.
A radio industry veteran and resident of Malibu, CA, Petulla sat down and talked about the movie, why he made it, why it was made in Washington County and what its prospects are for being released to movie theaters, cable or video:
What made you decide to tell the story?
I was taking acting classes with Sandy Meisner — he and Lee Strasburg started the Group Theater. There was a group of us. We would do scenes and we would hang out and talk about acting, and he asked us to do a personal monologue — come back and talk about something that happened in your life. So I went home and I just decided to talk about what it was like to have a father who was my wrestling coach. And I just went up and told this story.
When I got through talking everyone was pretty devastated. And Sandy said that would make a great little film.
Did you want to use this film as a calling card?
Well, sure, if I can get the role. It's not like I've got this craving thing. I thought this would be cool to do. When Alan and I talked, I thought we could pull it off. I didn't make the movie to get the next job. First and foremost, I want to get my money back and get it out there as much as possible.
How did you end up choosing Washington for the film?
We needed to be a bigger city with a crew, which is Pittsburgh. I couldn't shoot it in my hometown once I went back there and saw the realities. I would have had to put up the whole crew from Pittsburgh. I might as well have used a Los Angeles crew. Here, they were all local hires. They would meet us at whatever location we had.
Several locations around the city of Washington are in the film — Main Street, the courthouse, Washington & Jefferson College. But there are some scenes that have coal smokestacks.
Where were they filmed?
Charleroi. We drove around the area as much as we could. That opening shot is from High Point Restaurant. There's nothing in this town, you drive up this hill. It's called High Point and we got up on the roof. It looks like a storybook and when we saw that shot we were like, "My God." Then we went into town and got some of the coal and fields.
Did you give Alan Vint carte blanche as a director?
Directing-wise, I knew he would give us truthfulness. Really, what he did was make everybody comfortable, the kids especially . . . That was the whole vibe of having him direct the film, because I've seen him take people who have never acted, and at least get the truth out of them. No, they're not going to be Robert DeNiro or (Al) Pacino. But you're not going to go, "He's lying." I knew he would get the truth.
How did you put the cast together?
We interviewed actors in Hollywood, we wanted someone who had a wrestling background. We had a kid named Jason Young, who's on "The Bold and The Beautiful," he's a series regular, he was in all the teen magazines at the time. We read him and we were excited about him. The kid wanted it. He read the script and said, "My goal in life is to do a wrestling film."
What happened was, we actually offered him the role. His agent didn't sign him. He said, "He's up for Urban Legend 3."
We were coming back to Pittsburgh to do a casting session. I has already planned to use wrestlers for some smaller roles. I was getting on a plane and I said, "I don't have my lead actor."
So we came out here not having our lead and we found Danny. He read more truthfully than the Hollywood actor. After seeing Danny, I took the risk. I really felt like giving him the role.
The movie is now about 100 minutes long. How long was your first cut?
It was uh . . . It's a little longer now. See, I'm probably going to take it and trim it down a little. There are still some things I need to do even yet. It's too long for TV. I probably will take it down another five or six minutes.
Do you have any solid leads on distribution?
No. Right now I'm I dialogue. I've got four distributors who want the film. What that means in terms of a deal, I don't know. I'm going to see what it all adds up to. I'm not in a rush. It takes time.
How do you respond to people who say "Reversal" resembles "Vision Quest?"
Y'know, the only reason I'm getting the "Vision Quest" (comparison) from people is because of the wrestling. If you're a real wrestler, you don't like "Vision Quest." When you watch Matthew Modine, they do all these throws that aren't realistic. When you watch the wrestling in my film . . . We got the real deal. Wrestling-wise you can't touch it