Production Photos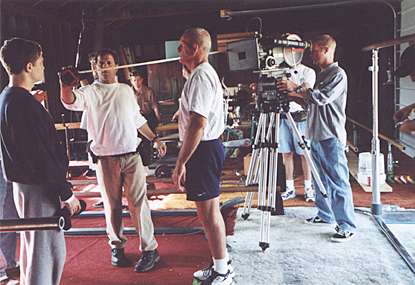 Measuring the distance from the camera to the center of the scene.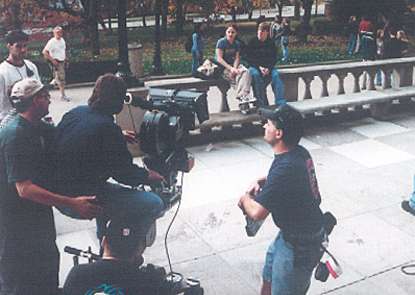 Director of Photography "Bill Molina" captures Thurman Ellis, Jr. and Leo's girlfriend Shaw talking in the high school quad.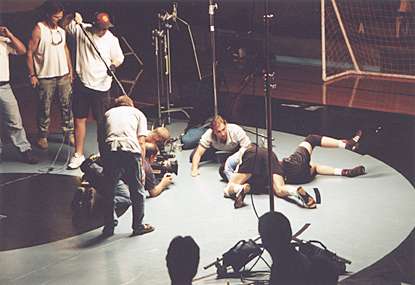 Getting the closeup on the final pivotal match between Leo and Thurman.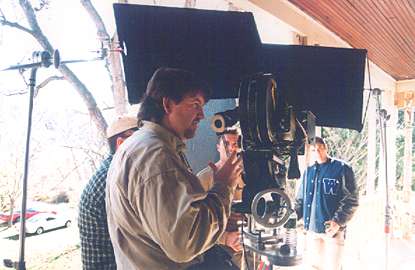 The crew checks the lighting for a shot on Leo's porch.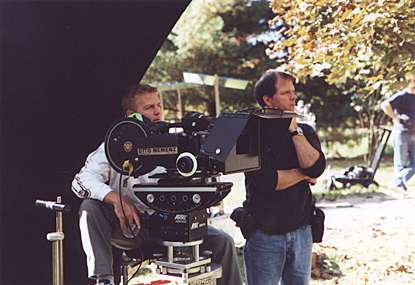 The camera crew waits as the director blocks out a scene.